Property Management Services
Vacation Rental Property Management by Elite Pacific
Elite Pacific Vacations offers comprehensive management and marketing services for fully furnished short-term vacation properties. This includes new property setup, properly staging a home for short-term rentals, marketing the property globally, greeting guests, providing concierge services, handling all paperwork and bills, and so much more. Vacation rentals are typically rented out nightly, weekly or monthly, and management fees are based on a percentage of the rental rates collected. These comprehensive services can be customized for every property to meet the needs of the owner and their guests. We have a dedicated team of full-time property managers that work closely with our professional reservations, guest services, and administrative specialists to help you maximize your property ownership investment. Serving Oahu, Maui, The Big Island and resort areas, learn more now.
We would love to add you to our list of elated homeowners. Use the form below to let us know about your vacation home and a team member will get in touch within 24 hours!
Cannot recommend Elite highly enough!
If providing a grade, it would definitely be an A+. We began using Elite after years of using another management company who always did the bare minimum. We were hesitant to remain in the rental market as we considered our place not just a vacation property, but our home. Elite never disappointed in taking the utmost care of our home, keeping us always beyond pleased and at the same time generating a significant income rental.
Our calendar has had consistent reservations!
After interviewing several vacation rental management companies, we chose to contract with Elite because we were impressed with the responsiveness and attention to detail demonstrated by our Property Manager. Our calendar has had consistent reservations that have produced great reviews, and on numerous occasions, Elite's immediate responsiveness to detail have benefitted both owner and guest interests!
There to help every step of the way!
My team at Elite is super-organized and extremely professional. Their follow-up services with housekeeping, supervision, and inspections are wonderful. Also, they are consistently reliable and timely which is a very important attribute. Communication with them is a lovely experience as an owner. They are willing and able to solve any problem or take care of any unanticipated need.
Exceptional Home Care
Each owner has a relationship with a dedicated, licensed and insured property manager, who is a single point of contact for anything related to the management of the home. No calling 800 numbers, or dealing with remote staff for your management needs. Your property manager is there to coordinate all repairs, maintenance and housekeeping, ensuring your property is properly maintained.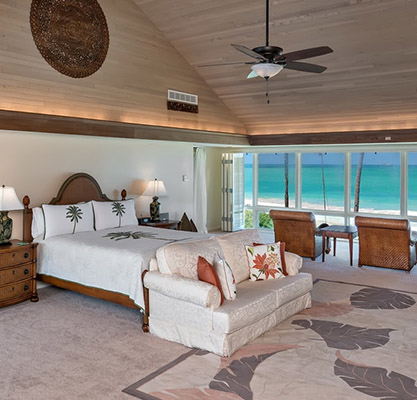 Increased Rental Income
Elite not only leverages incredible marketing capacity to get the best guests for your home, we also deploy a dedicated revenue management team who uses dynamic and demand driven pricing technology to maximize each day of rental availability for your property. Seven days a week professional reservation team coverage ensures that all reservation inquiries are handled with care to convert leads to guests.
Unparalleled Guest Experience
We create memorable stays for each and every guest by providing pre-arrival concierge services, local knowledge and recommendations along with 24/7 guest support while guests are in property. Taking exceptional care of our guests means great reviews for your property, and repeat stays, setting your home above the rest.
Comprehensive Trust Accounting
Fully audited, comprehensive trust accounting and transparent reporting of owner income expenses are always included with your management program.
Online Owner Portal Access
Check in on your future revenue or book a stay for yourself. Your owner portal provides real time insight to your rental performance.
Industry Experience and Insight
We bring true industry experience to our business with a dedicated Broker-in-Charge with deep insight into Hawaii vacation rental laws and regulations.